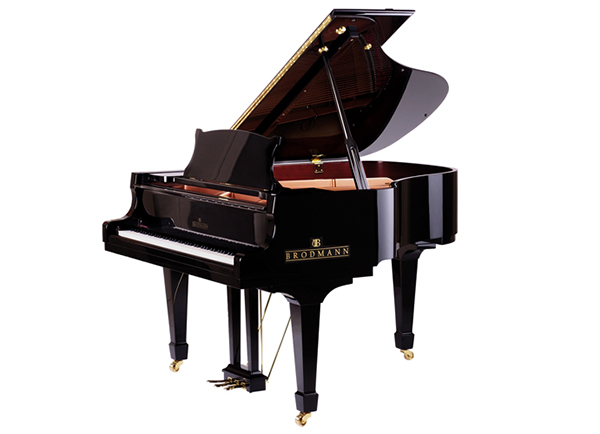 5'4″ Model Grand Piano
One of Brodmann's best selling models, the PE-162 grand piano offers exceptional depth of sound and a dynamic range, allowing performers to achieve a wide range of musical expression.
Finished in durable ebony polish polyester, the PE-162 features an English Langer 7¼ octave 88 key action, genuine German Abel hammers and Röslau wire, Viennese scaling with front and rear duplex, solid Strunz Bavarian spruce soundboard, spruce ribs, 3 pedals (including full sostenuto), and slow close fallboard system.
Optional finishes include:  Mahagony Polish, Walnut Polish, White Polish, Apple Tree Sapphire, Bubinga or Ebony Polish with Bubinga accents.
Specifications:
L: 162 cm / 5´4″
W: 151 cm / 4´11″
WEIGHT: 290 kg / 639 lb
AVAILABILITY: 

IN STOCK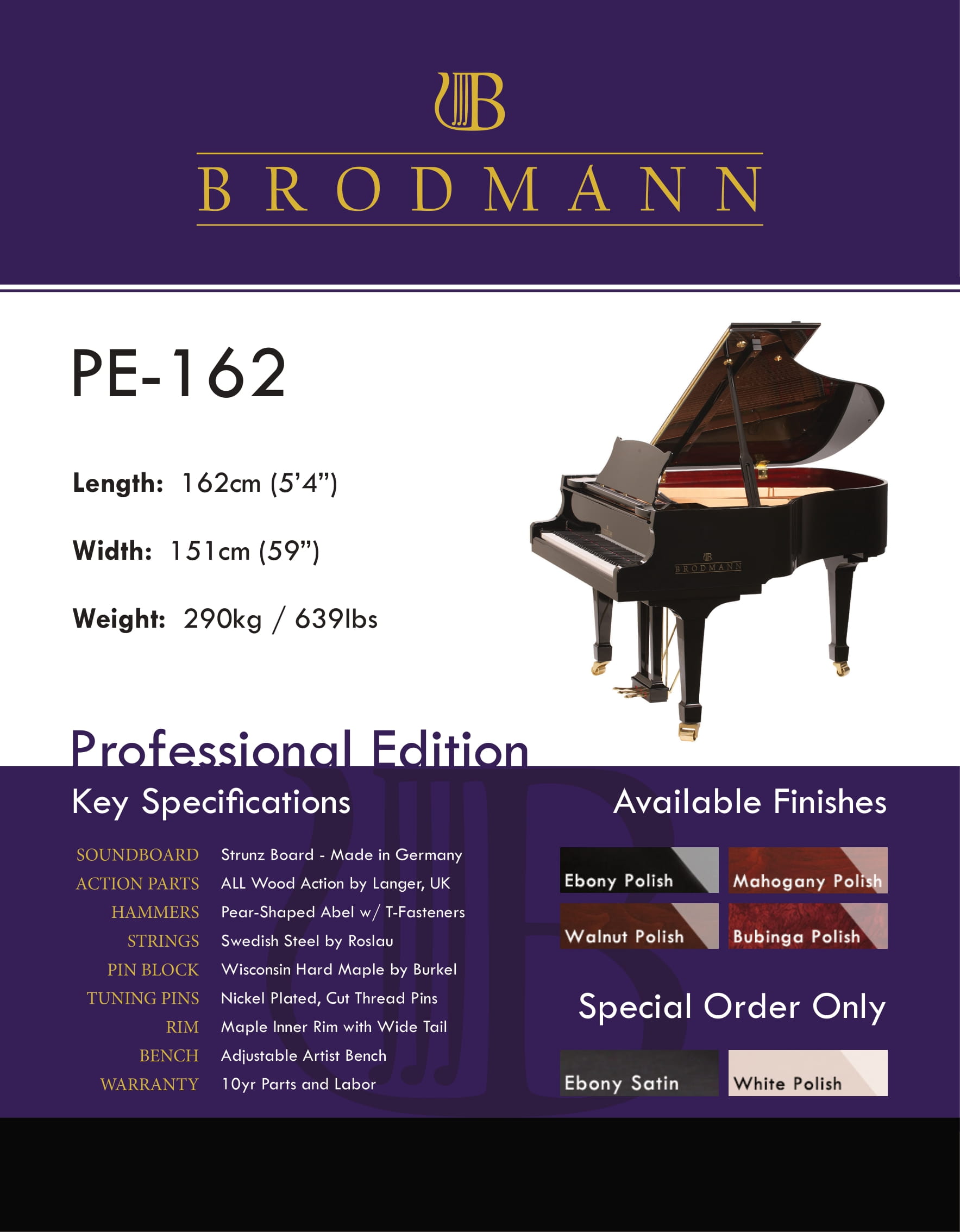 Schedule your personal Brodmann Piano Showing today.