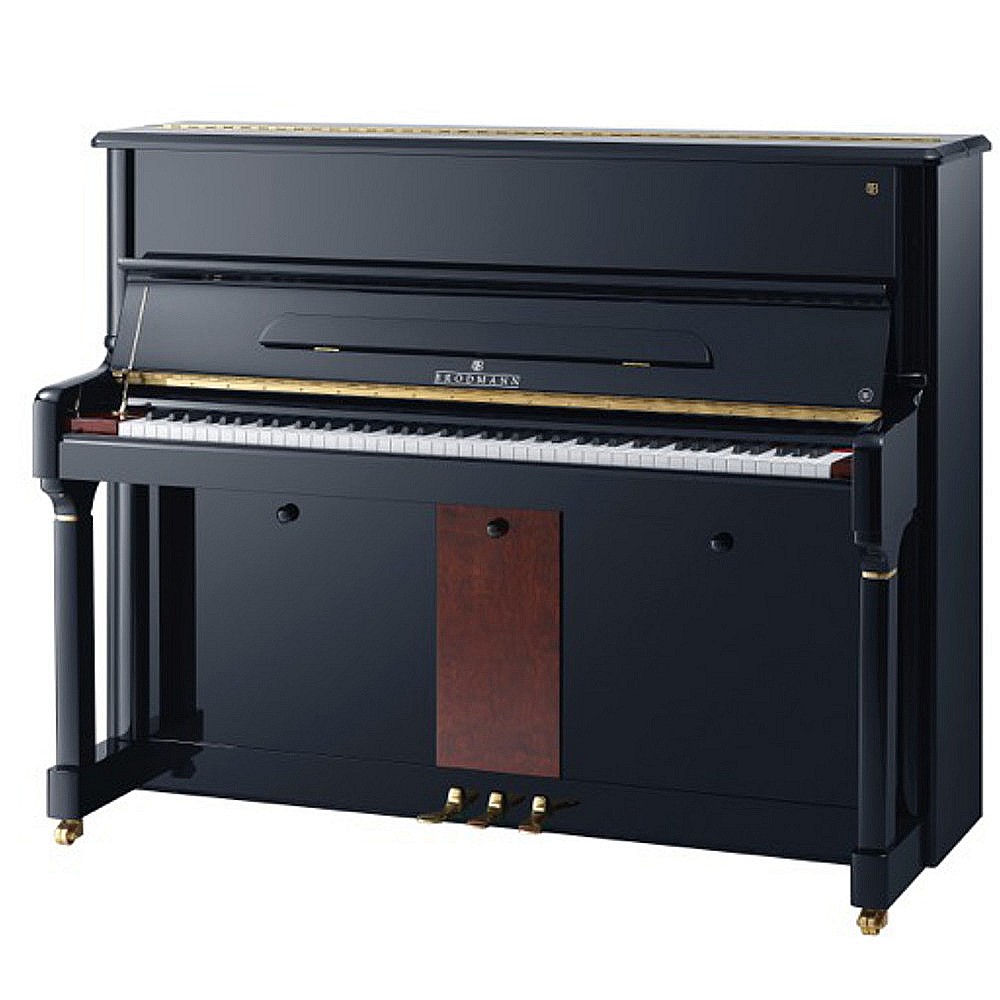 47″ Studio Upright Piano
Brodmann's PE-118V is based on our best-selling CE 118 vertical piano.  Enhanced with a Carbon Fiber Action, Strunz Bavarian solid spruce soundboard, split hinged lid, and gorgeous Bubinga accents, this premium "Salon-Style" piano blends Brodmann's balanced touch and signature warm tone with unsurpassed elegance.
Finished in durable polyester, the PE-118V features an English Langer 7¼ octave 88 key action, ebony wood keys, genuine German Abel hammers, 3 pedals (including practice mute), Viennese scaling and design, spruce ribs, German Röslau wire,  and slow close fallboard system.
Specifications:
H: 118 cm / 47″
W: 150 cm / 59″
D: 60 cm / 23″
WEIGHT: 210 kg / 463 lb
AVAILABILITY: 

IN STOCK
Schedule your personal Brodmann Piano Showing today.