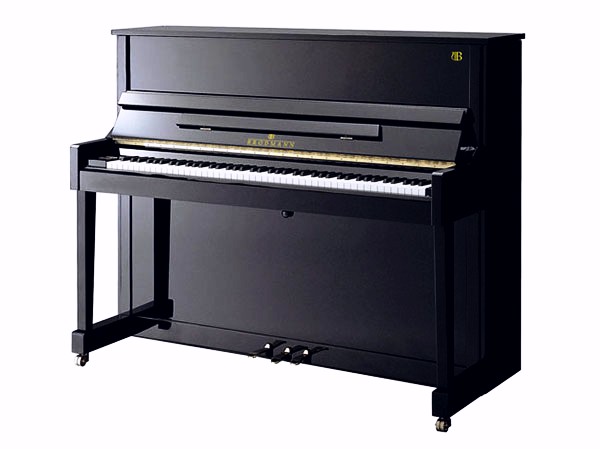 47″ Studio Upright Piano
Brodmann's CE 118 is our best selling vertical piano.  It is the perfect piano for the price conscious buyer looking for exceptional quality and reliability, while preserving Brodmann's balanced touch and signature warm tone.
Finished in durable ebony polish polyester, the CE-118 features an English Langer 7¼ octave 88 key action, genuine German hammers and Röslau wire, 3 pedals (including practice mute), Viennese scaling and design, solid Alaskan Sitka spruce soundboards, spruce ribs, and slow close fallboard system.
Specifications:
H: 118 cm / 47″
W: 150 cm / 59″
D: 60 cm / 23″
WEIGHT: 210 kg / 463 lb
AVAILABILITY:

IN STOCK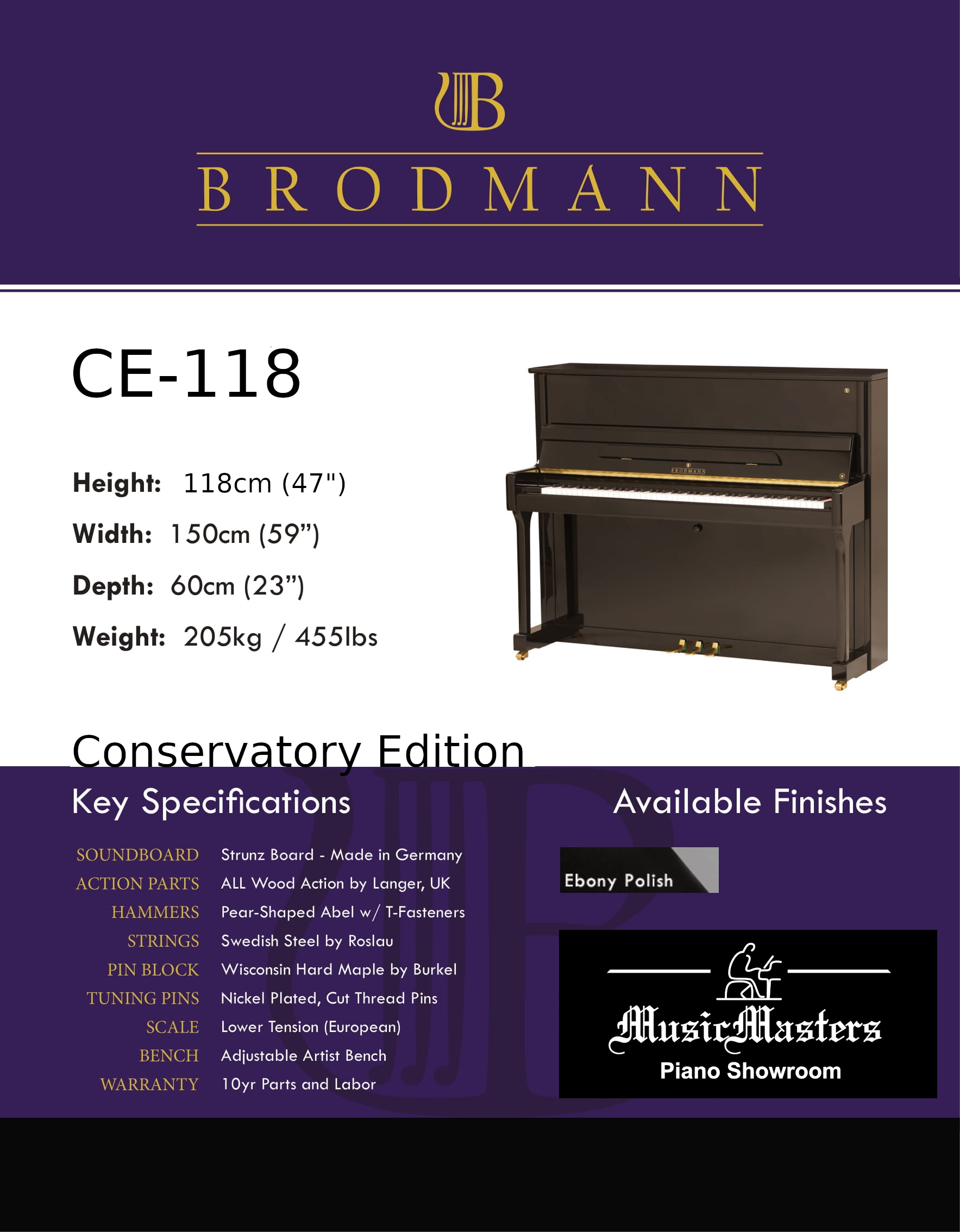 Schedule your personal Brodmann Piano Showing today.