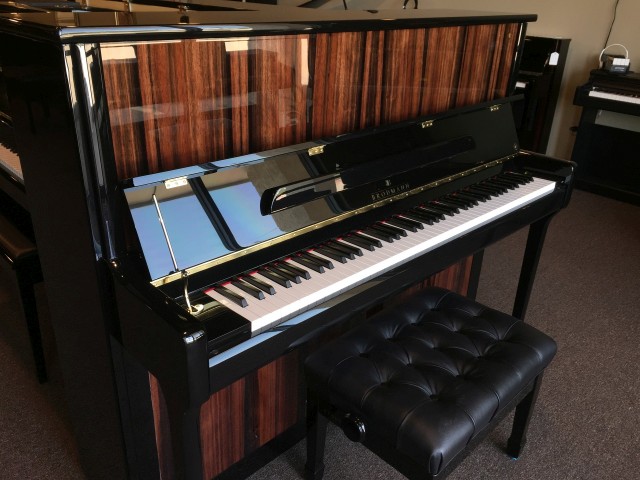 48″ Studio Upright Piano
Based on Brodmann's best-selling PE 121, their ATS (Apple Tree Sapphire) case seamlessly blends tradition, function, and elegance.
Featuring Viennese 88-note agraffe scaling, Strunz solid Bavarian spruce soundboard, genuine English Langer 88 key action, German Abel hammers and Röslau wire , practice mute, and finished in durable polished polyester, it is the ideal instrument for small music salons and art galleries.
Specifications:
H: 121 cm / 48″
W: 150 cm / 59″
D: 60 cm / 23″
WEIGHT: 216 kg / 475 lb
AVAILABILITY: 

(Backorder)
Schedule your personal Brodmann Piano Showing today.