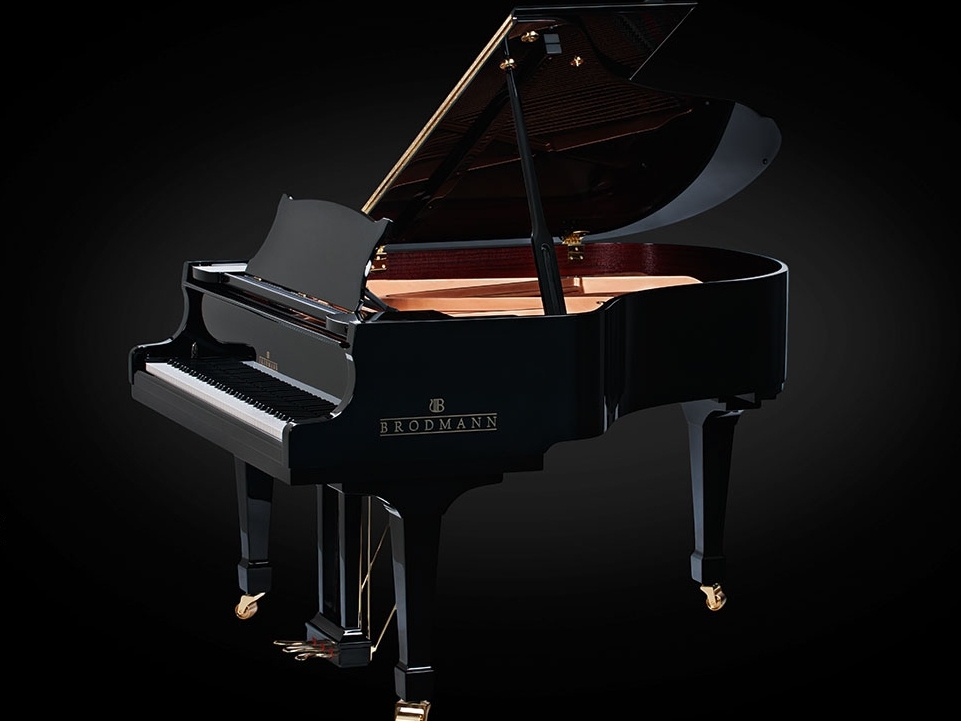 5'9″ Parlor Grand Piano
Brodmann's Conservatory Edition pianos are for the aspiring pianist.  The Brodmann CE 175 is the perfect piano for the price conscious buyer seeking Brodmann's signature warm tone, superb quality and reliability.
Finished in durable ebony polish polyester, the CE-175 features an English Langer 7¼ octave 88 key action, Japanese hammers, German Röslau wire, Viennese scaling with front and rear duplex, solid Alaskan Sitka spruce soundboard, spruce ribs, 3 pedals (including full sostenuto), and slow close fallboard system.
Specifications:
L: 175 cm / 5´9"
W: 153 cm / 5´
WEIGHT: 385 kg / 849 lb
AVAILABILITY: 

IN STOCK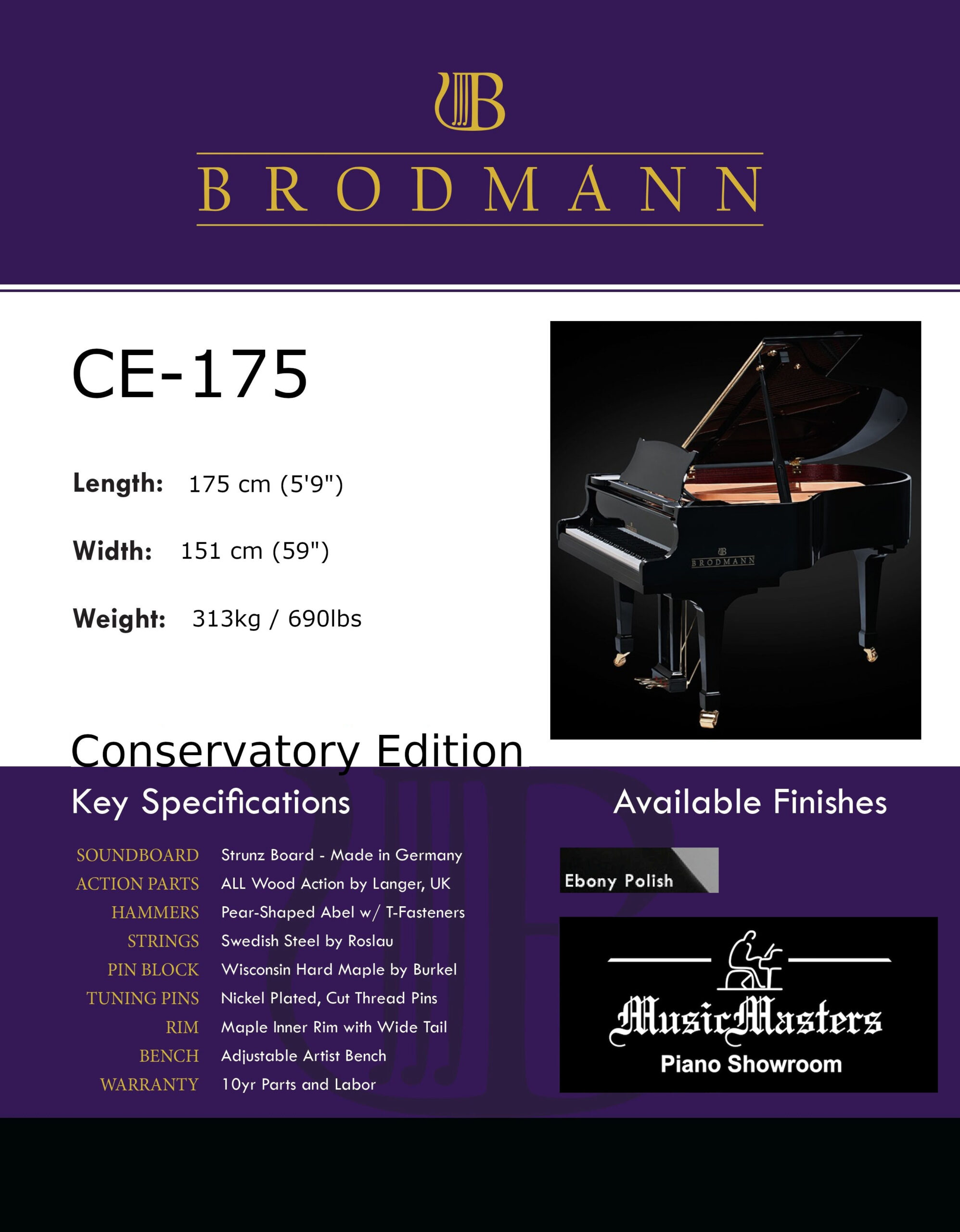 Schedule your personal Brodmann Piano Showing today.