It's All About The Music…
Dynatone, headquartered in Seoul, South Korea, was founded in 1987 as a division of the Korean Electronics Company (KEC). KEC, the first maker of electric musical instruments in Korea, reserved the Dynatone name for their flagship musical products. In 1996, KEC bought LG's digital piano operations became an independent company (Dynatone) in 2000.
Today, Dynatone produces digital pianos, percussion, string, woodwind, and brass instruments which are exported to more than 30 countries.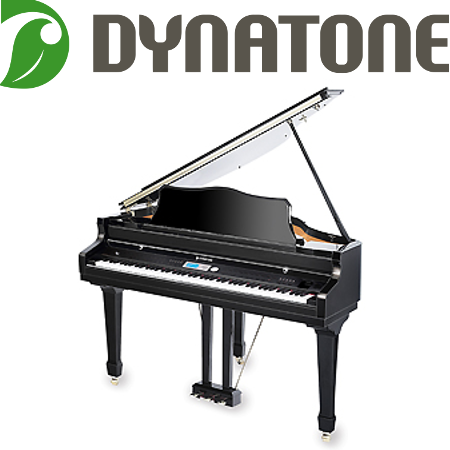 Dynatone digital pianos offer innovative features including the ROS V.5 Sound Engine with full-scale sound samples. Their Advanced Real Hammer Action (ARHA) uses the hammer weight, not springs, to reproduce the touch and feel of an acoustic piano.  Dynatone's flagship model VGP-4000Q digital grand even contains a player-piano feature with moving keys. You can also download up to 1300 free songs directly from the Dynatone's cloud server and the VGP-4000's SD memory card can store an additional library of over 1000 songs.
All Dynatone models come with a three-year parts and labor warranty.
Schedule your Dynatone Piano Showing today.